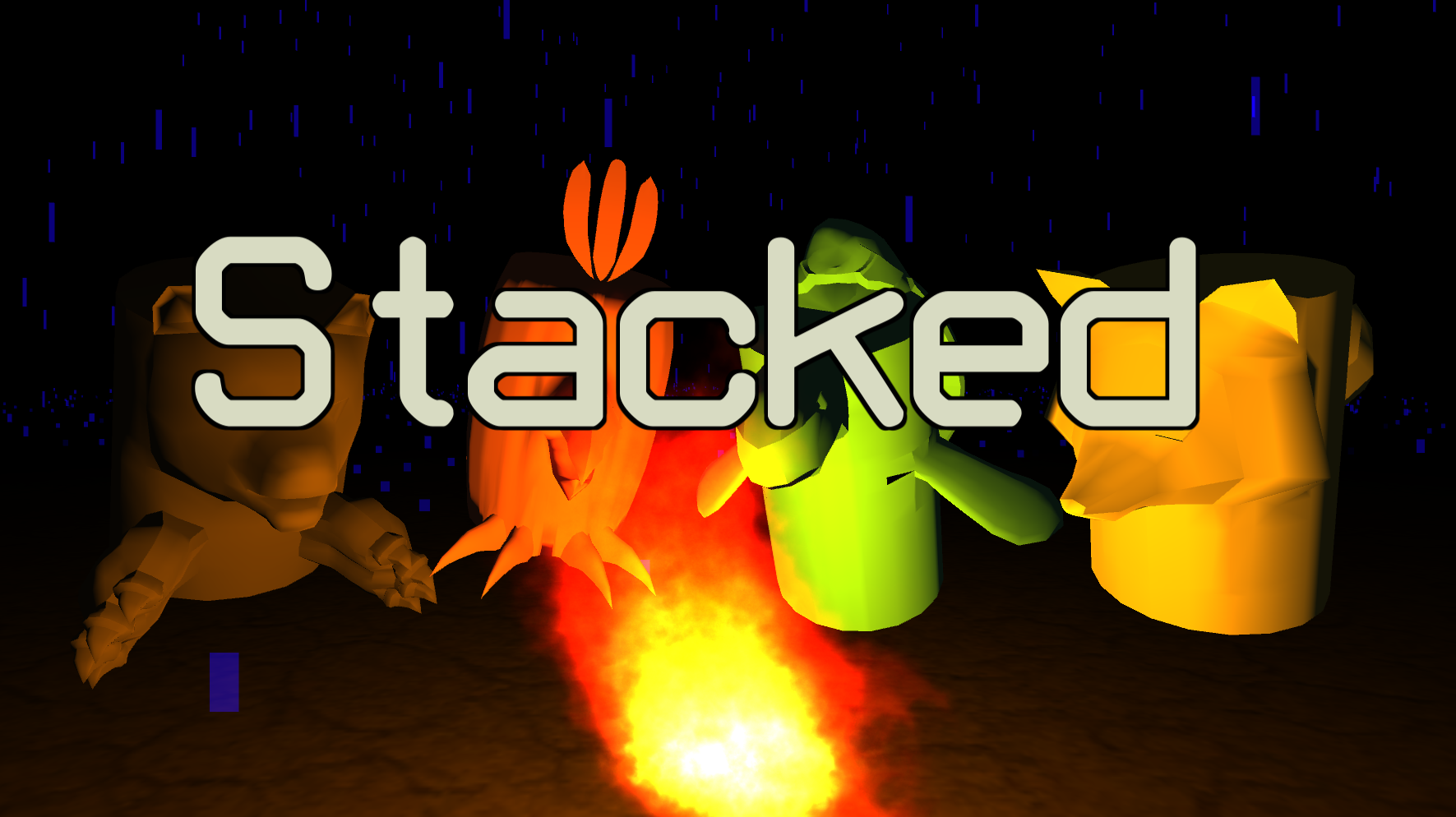 Stacked
A downloadable game for Windows
Overview
Stacked is a 3D local coop boss fighting game. Players work together to defeat dangerous and scary monsters! Gameplay revolves around stacking on or picking up other players to form mighty and powerful totem poles. Together may you stand tall and defeat these great and formidable foes!
Features
4 different playable totem classes: bear, fox, phoenix, and turtle
3 challenging and exciting boss fights!
tutorial level as well as sweet menus
support for 2-4 players, with controllers or on keyboard
awesome music and sound effects
beautiful 3D art, animations, and effects!
Development
Stacked was made over the course of 6 months for the Capstone Game course at UC Irvine, which was the final project for Computer Game Science majors! My team consisted of five members: three programmers, one artist and one sound person. Every member of the team participated in design discussions and play testing of the game, and each of the programmers helped with various gameplay elements, UI programming, bug fixing. Here is a list of my personal contributions:
boss battle scripting / design / effects / animations / sounds
level design / textures
title and character selection scenes
camera controller
various visual effects
Controls

Left Stick    - Move
Right Stick   - Aim
Left Bumper   - Jump
Right Bumper  - Pick up
Left Trigger  - Use Ability
Right Trigger - Basic Attack
Install instructions
The game is best played with 4 players with controllers. It is possible to beat the game with only 2 players, though it is quite hard. Additionally one player can play with keyboard and mouse if required. Lastly, if it is your first time playing, please try the tutorial!